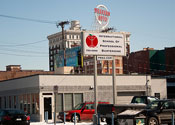 Located at 2001 Baltimore Avenue in Kansas City, Missouri, the Kansas City Bartending School has been offering the finest bartending education available for over 31 years.
Our bartending school is certified by the Missouri Coordinating Board For Higher Education. We are also a member of the Missouri Restaurant Association. Our Kansas City campus has been training professional bartenders for over 31 years.
Get A Nightlife
Being a bartender is a part time source of income for some and a full time career for others. No matter how you slice it, bartending is a lifestyle. Want to make more friends? Earn extra money to pay for that next vacation? Bartending is your fix. If you're looking for a career, do a little research. Check out a local bar that's known for creative cocktails and watch your bartender at work. It's an art form. If you have what it takes, want to work hard and have a great time, fill out the Quick Contact form to the right. We encourage students to come tour the facility, talk to other students, and do your homework.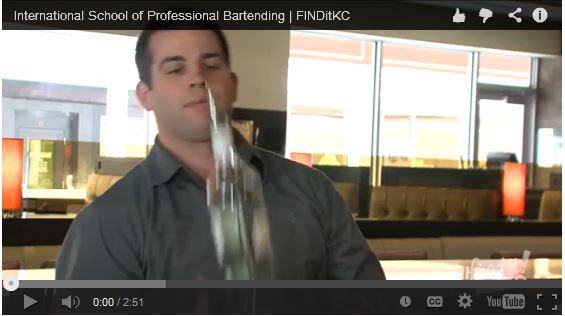 Applying for your first bartending job can be a difficult process. Sometimes you'll start as a bar back, other times you'll get behind the bar on slower days to get your feet wet. Our job assistance program will help you find the job, but you have to have the skills and tools to show that you're a pro.
About our KC Bartending School: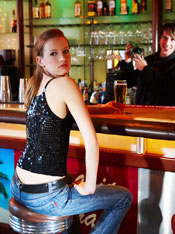 Our classroom is set up like a real bar! There are no desks-and-chalkboards here! Our school maintains a fun, relaxed, nightclub atmosphere. You'll be behind the bar, pouring drinks in your very first class.

You'll learn not only how to mix drinks, but also bar management, customer service, responsible liquor service and product knowledge. You'll be comfortable working behind any bar...and ready to earn BIG TIPS!

Our experienced and knowledgeable instructors have worked in some of the city's best establishments and are committed to helping you learn the skills necessary to mix drinks everywhere from your corner bar to the Ritz Carlton.

Our students come from all over the Kansas City area, though the job opportunities don't just stop there. Past graduates have found positions in many cities, including:
Belton, Missouri
Blue Springs, Missouri
Excelsior Springs, Missouri
Gardner, Kansas
Gladstone, Missouri
Grandview, Missouri
Independence, Missouri
Kansas City, Kansas
Lansing, Kansas
Leawood, Kansas
Leavenworth, Kansas

Lee's Summit, Missouri
Lenexa, Kansas
Liberty, Missouri
Merriam, Kansas
Olathe, Kansas
Overland Park, Kansas
Ottawa, Kansas
Prairie Village, Kansas
Raymore, Missouri
Raytown, Missouri
Shawnee, Kansas
Get a nightlife - Bartend!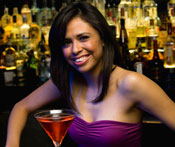 Have you ever found yourself in a bar envying the bartenders as they have a good time and make even better money? Wonder how they learned the skills necessary to pour drinks so quickly, remember all those recipes, and keep their cool all at the same time? How did they get there? Could I learn to do that?
Bartending can be a tough scene to break into. Corner bars with on-the-job training are few and far between, and customers are more educated and sophisticated than ever before. In today's world, a bartender has to be more than personable: they have to be knowledgeable, organized, and efficient.

The Kansas City Bartending School's courses were designed to meet the demand for professionally trained bartenders, ensuring that our graduates have the edge when it comes to job placement.
The International School of Professional Bartending is certified to operate by
Missouri Coordinating Board For Higher Education